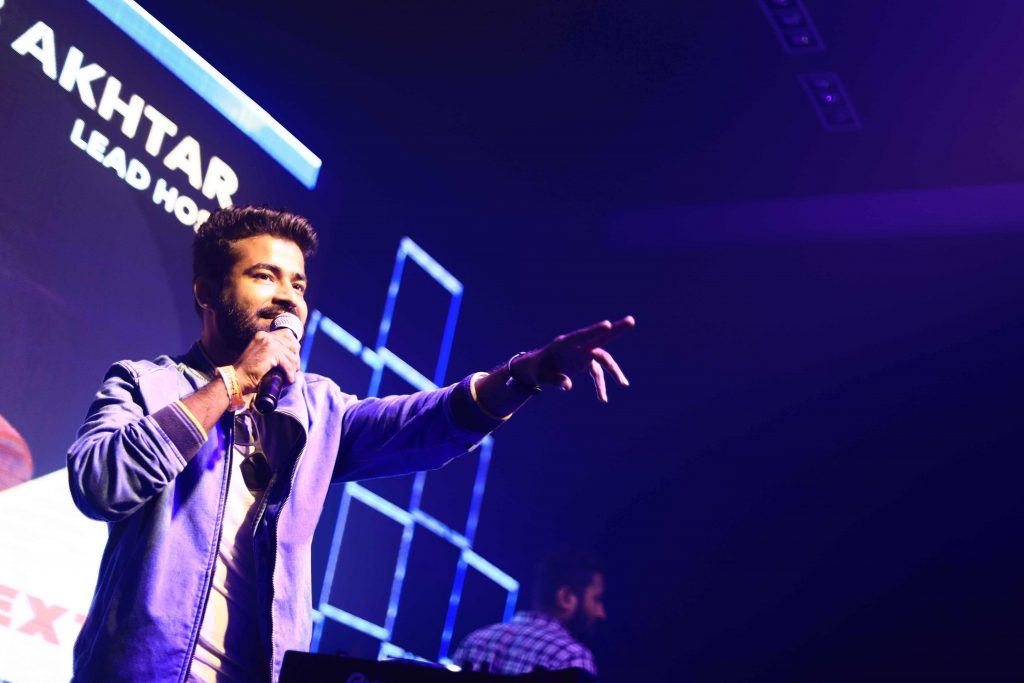 Soeb Akhtar became a successful corporate event anchor, by better engaging with the audiences and a great interactive session with confident. Especially when it comes to corporate parties, it can be boring and people won't enjoy it. Only an anchor like Soeb Akhtar can help keep it together by making it fun and enthralling.
Even though there are so many people watching him and everyone has different opinions, but he does not fail to cater to each one of them. 
Sometimes performers can be inappropriate as well. During these times, the ability of Soeb Akhtar's anchoring jumps in and saves the entire situation while lightening the atmosphere. Soeb Aktar does this with his perfect timing. It makes Soeb Akhtar best corporate event anchor/mc/emcee in India and not just in India but also best event anchor/mc/emcee in Ahmedabad.