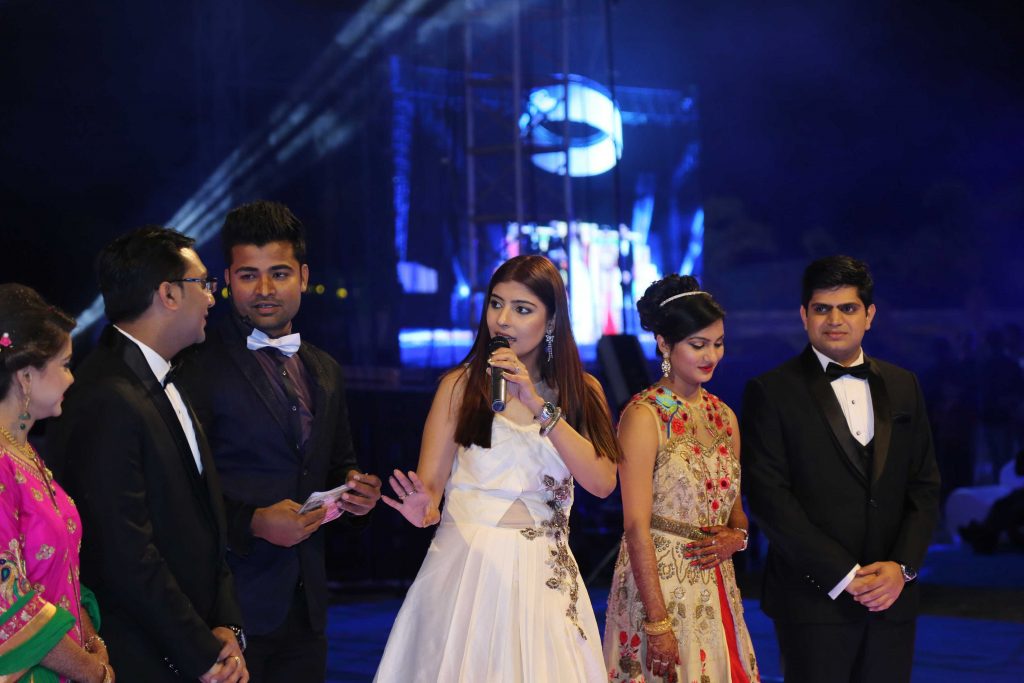 Wedding today is not lesser than entertainment, guide and customs have changed to a great amount. Today a wedding is not a plain ritual in which two people getting wed-licked for their lifetime. Weddings are taken to different levels now. People want to celebrate & honour their big day, unlike the old days. Couples want their weddings to be a fun-filled event for ourselves and all their companions.
Celebration options in a wedding event are not just limited to the Music, DJ, and live artist's performances. There is one more thing, one more aspect which pulls all these acts together, and that is the wedding Master of Ceremony (MC) or anchor.
Of course, having wedding emcee (MC) will cost you money, and there is no doubt about it. And, having an emcee can take your wedding to a next level, to a different level altogether. You believe it or not but half of your wedding stress will be shared by your wedding emcee (MC). Whose job is to handle the complete flow of the event, to present performers, speaks to the audience, entertain people and generally keeping an event moving.
Not to mention, if yours is a destination wedding than having an MC for your wedding is a must. Already at different land, far from your home, you and your family will have teemed with several other tasks. And, taking care of your guests and their needs in between all those hassles, sometimes becomes difficult. Schedule, and leave it all to your wedding anchor, Soeb Akhtar.
We all know that our weddings are once in a lifetime event. To make your wedding a wonderful event, having Soeb Akhtar as an emcee can be a great idea which you will not regret at all. It makes Soeb Akhtar best wedding anchor/mc/emcee in India and not just in India but also best wedding anchor/mc/emcee in Ahmedabad. Happy Wedding!
Bring to the table win-win survival strategies to ensure proactive domination. At the end of the day, going forward, a new normal that has evolved from generation X is on the runway heading towards a streamlined cloud solution. User generated content in real-time will have multiple touchpoints for offshoring.